We're one week away from the start of the South Australian Single-Use Plastics Ban.
From March 1 2021, single-use plastic straws, cutlery and stirrers will be prohibited from sale, supply or distribution in South Australia.
We emphasize that plant-based or 'bioplastics' plastics, such as PLA, PHA and similar, are included in the definition of banned plastics. For example, multiple sugarcane straws and cornstarch cutlery have been found to also include bioplastics. We encourage all SA retailers to check their product lines and contact their supplier for written proof if unsure of bioplastics content.
Limited exemptions apply for single use plastic straws, with retailers able to provide these only on request to members of the public who may need a straw for medical needs, but this must be on request and the straws should be placed out of reach of customers. This exemption only allows an individual straw to be provided on request. Packets of single-use items may not be supplied unless you are a 'prescribed business', such as a pharmacy or a medical facility. For further information on the exemptions and a full list of 'prescribed businesses', see here.
Plastic straws, cutlery and stirrers which form an integral part of a packaged product, such as a straw on a juice box, are also exempt.
Retailers can donate excess stock to their local school and/or charity provided that these sites are willing to accept these products before 1 March 2021.
From 1 March 2021, it will be an offence for all businesses, including charities, to supply cutlery intended to be used to consume food, unless a single-use plastic straw is required for customers due to a medical or disability need. However, retailers will be permitted to donate excess straws or cutlery for arts and crafts purposes only. 
Information on the ban can be found here: www.replacethewaste.sa.gov.au
Have a tricky question?
To assist businesses, the NRA team are currently visiting as many SA shopping centres and retail precincts as possible. We are also manning a hotline for SA businesses: 1800 844 946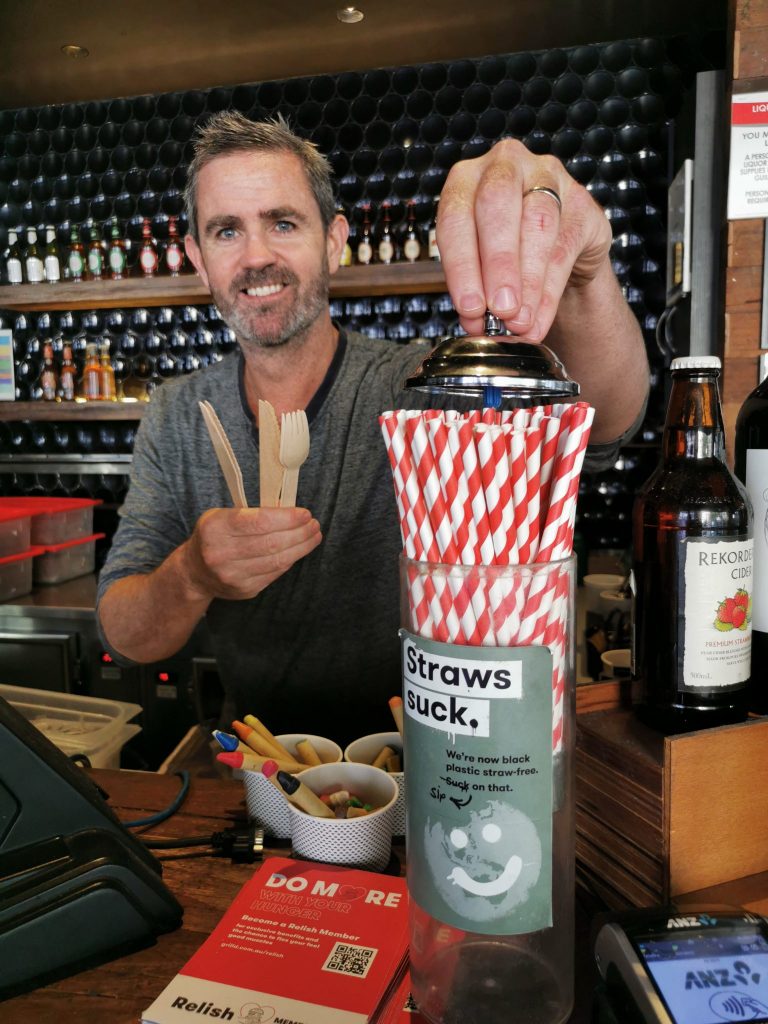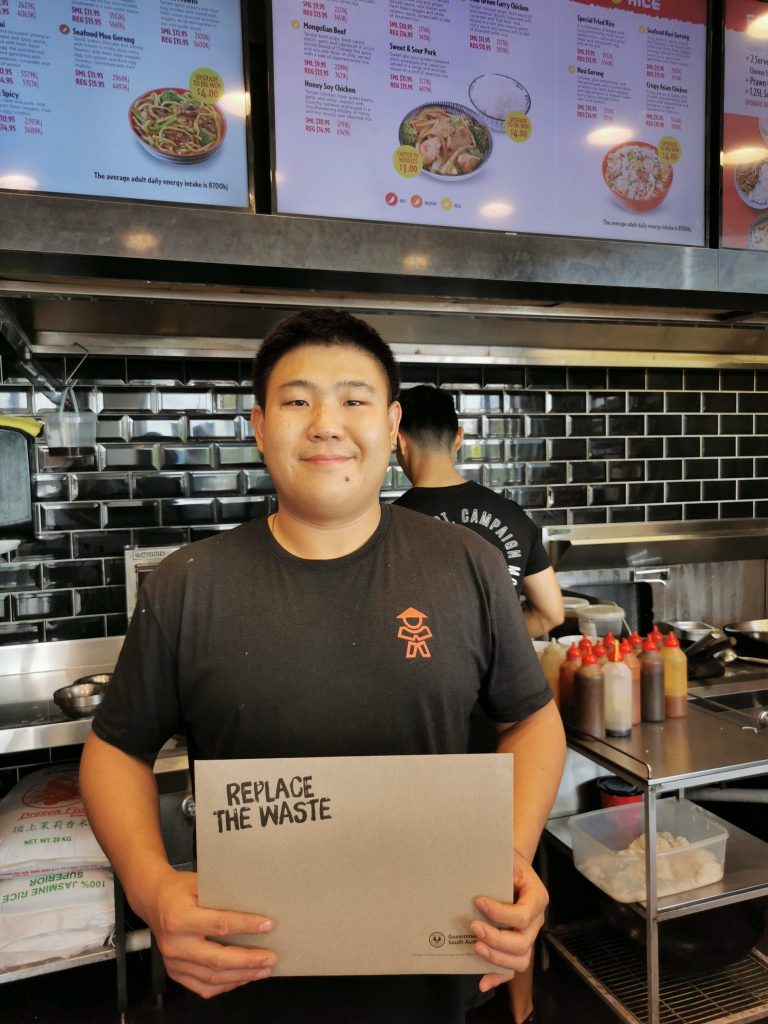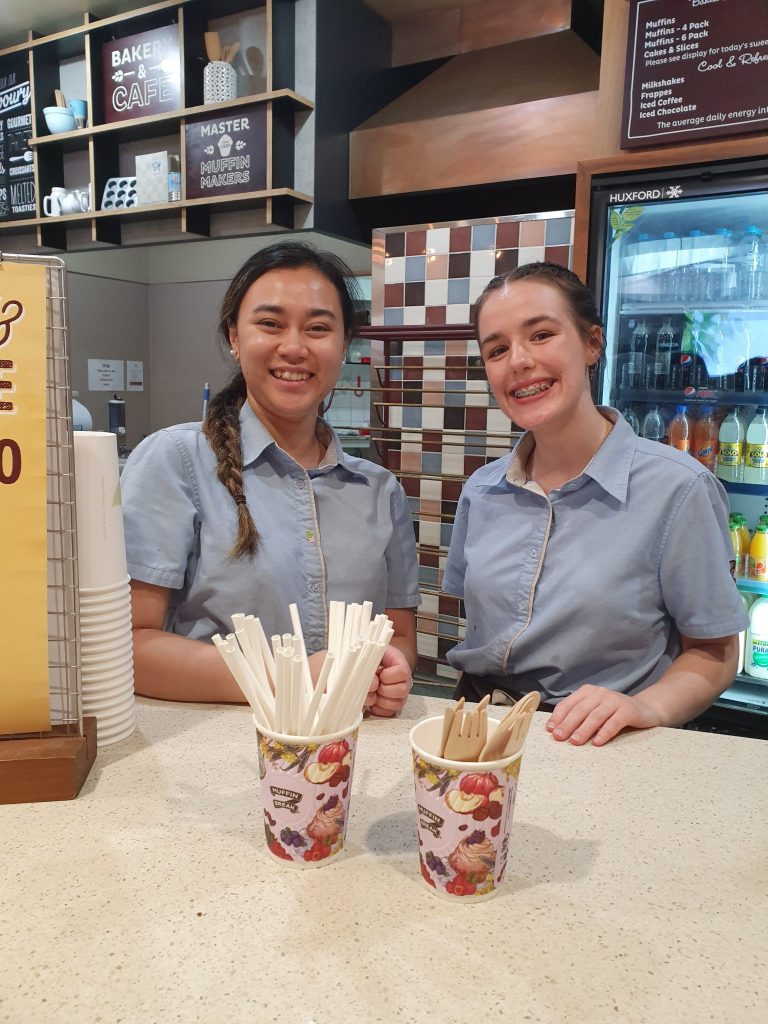 Congrats to SA retailers showing off their alternatives to single-use plastic ahead of the ban.
Tom @ grill'dburgers, Norwood    –    Leo @ wokinabox, Gilles Plains    –    Dessy & Hannah @ Muffin Break, Westfield Marion
Cover photo: Jessica @ Dulwich Bakery Cafe, Unley Rd, SA
Contact the NRA Policy team to see if we're in your area next: policy@nra.net.au
.