The 2019 National Retail Awards were the highlight of our September, gathering the creme de la creme of retail together to celebrate the industry and achievements. Thirteen categories highlighted the excellent work from different areas of retail.
Today we put the spotlight on our Franchisees of the Year, Anne Li and Greg Stevens of Michel's Patisserie, Toronto. Anne and Greg were awarded the top honours on the basis of their excellent customer and community service, innovation with their loyalty program, and consistent growth in challenging times for retail.
Where did your retail journey begin?
Our retail journey began in 2012, after Annie had worked 20 years as a Senior IT Consultant, and I had worked 15 years working in Financial Markets and 20 years in retail banking. I retired by choice from my last position as a Chief Executive of a Credit Union. We both wanted to run a small business together, and we decided on a franchised café. We selected Michel's Patisserie, because we were very familiar with the brand. We didn't want to open a new business, but we decided to purchase an under-performing business, with opportunities on the upside. After reviewing a number of locations, we settled on Toronto, because of the store's location in an open air shopping centre and the area's demographics and surrounding businesses.
What was the biggest challenge you have faced so far owning Michel's Patisserie, and how did you overcome this challenge?
Our biggest challenge to date was the negativity surrounding our franchisor in the market. The negative press coverage filtered down to our customers, some relating it to the quality of our goods. We moved to frozen cakes from fresh cakes and the had questions about the viability of our brand and franchisees, with many Michel's Patisserie franchisees going out of business and closing their doors.
We overcame these challenges by focusing on the "Unique Selling Point" of the business, which is the two of us and our staff. We were ingrained in our community, so we increased our involvement by attending more local events, sometimes in uniform on work days to align our faces with our business. We were showing the community we are still around and thriving! We kept providing our biggest strength – our engaging service with our customers. We also provided our customers with honest responses to the tough questions, like the difference between fresh and frozen cakes, based on the ingredients and freezing process. We aimed to continue to go above and beyond our customers' expectations and serve consistently prepared quality products. One of our key strengths is our coffee and word of mouth bringing in new customers, plus our Value Combination Deals, retaining customers' loyalty to our business.
Additionally, we have introduced a more attractive online presence on social media, to attract online business!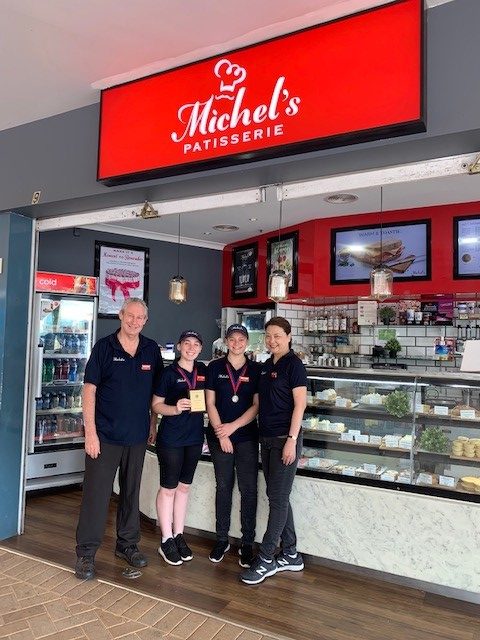 What is the best part about being in the retail industry in 2019?
The ongoing satisfaction of delighting our customers with great products and services. We engage in caring conversations and remember people's names, orders and key milestones in their lives and ask about their holidays and special occasions! This includes our staff following our lead.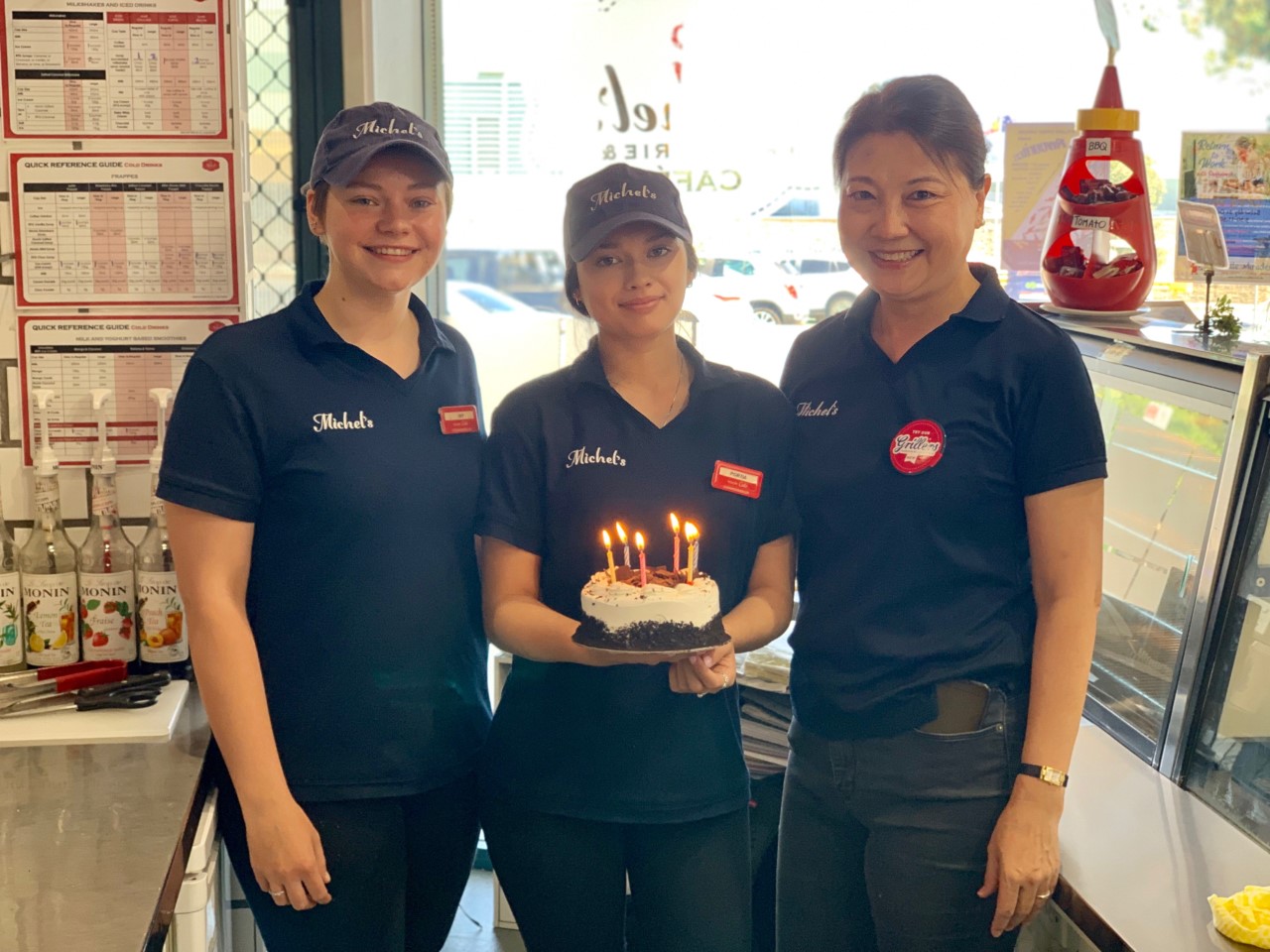 As a community what do you believe retail can do to grow and overcome the adversities the industry currently face?
You need to stay positive, relevant and address customers' current and changing needs. Plan both products and services to meet today's consumer requirements in a time poor and busy world. We also aim to provide value and competitive prices to retain and increase our share of the customers' wallet in tight economic times, where a reasonable number of consumers disposable incomes and job security have reduced.
What does the future hold for your business? What does winning your award mean for you?
Even though we are a franchisee, and our franchisor is struggling, our destiny lies in our own hands. We'll continue to look for increasing ways to meet our customers ever-changing needs, as well as seek continuous improvements in our operations. Winning this award, our 6th, brings recognition to our customers, community, staff and ourselves that we are moving together in the right direction!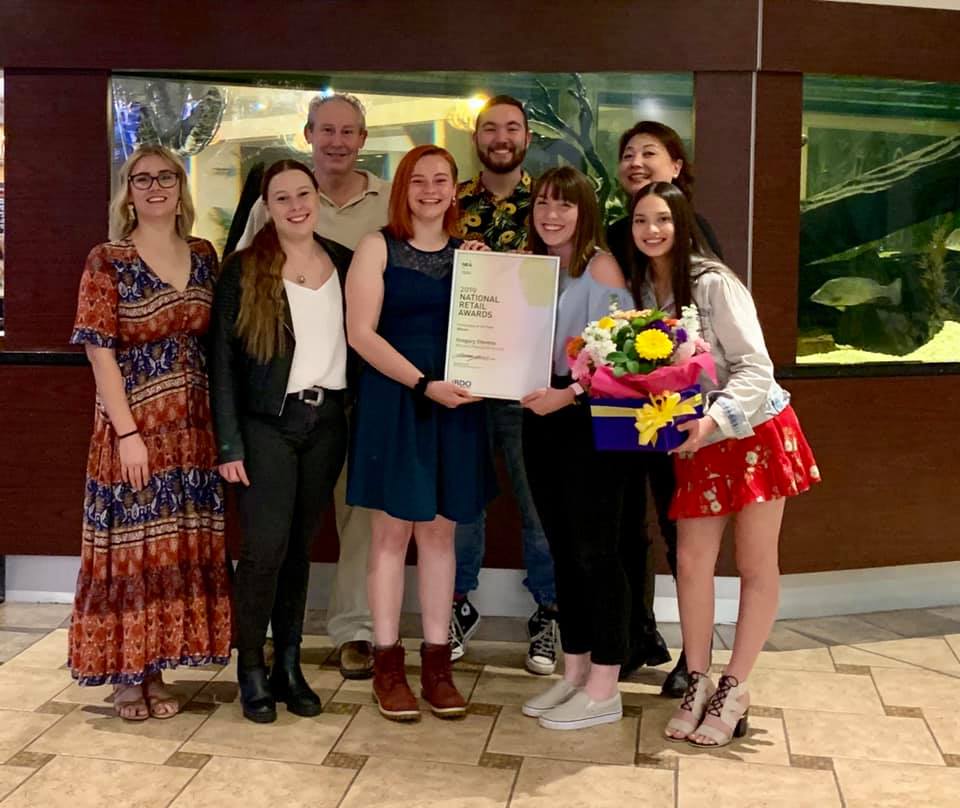 Where do you dream your career in retail will take you?
We both have had stellar careers in the corporate world, and would like to continue our development and growth of our retail business and staff, along with being able to show and mentor other small businesses how to operate and succeed in challenging retail environments!