The Board of the National Retail Association has unanimously elected Tim Schaafsma as the organisation's new Chair, following the retirement of our long-standing leader Mark Brodie.  Tim is a co-founder of a Sydney-based food retailing business, as well as being the Chair of the Australian Bedding Stewardship Council. Previously, he was a Director of the Greenlit Brands group for over 15 years, holding various leadership roles in the company's furniture retail brands including CEO of Freedom Furniture.  Tim has been a director of the NRA since 2015.
Tim's election as Chair follows the recent appointment of several new directors to the NRA Board, and completes the regeneration of the organisation's governance personnel. Tim replaces Mark Brodie, who has Chaired the organisation for 23 years and has been a member and director for even longer. After steering the NRA through the challenges of COVID, Mark has decided the time is right to make way for fresh leadership.
Under Mark's guidance, the NRA has grown from a state-based association into a truly national organisation, with members in more than 60,000 shop fronts spread across every state and territory.  The Association has its own law firm, NRA Legal, and is a recognised employer organisation under the Federal Registered Organisations Commission. With Mark as Chair, the NRA has become the voice of modern Australian retail, and a trusted adviser to governments on critical issues for the sector including skills and training, leasing and tenancy, packaging and environmental regulations, and a range of other topics.
As well as growing its membership base over the last two decades, the NRA has purchased its own premises and broadened its service offering and industry partnerships, to establish unrivalled financial stability and security among retail industry organisations. Both the NRA and the retail sector more broadly will always be in debt to Mark for his tireless efforts on our behalf.  We wish him every success in his future ventures.
All the best for the week and keep well.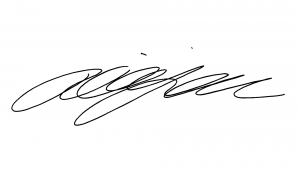 Dominique Lamb
Chief Executive Officer