As federal election campaigns of parties large and small gather momentum, retailers will be interested in what's in it for them. Hopefully, the May 21 result brings a government with enough balance of power to get cracking on what's good for the country – and good for retail.
In the meantime, the National Retail Association is committed to working with governments of all types to ensure retail's position and importance in the Australian economy is recognised and reinforced. The management of Covid is no longer the overriding issue faced by political parties, and the conversation has now turned to cost of living.
On Good Friday I appeared on the Today Show to discuss the upcoming election and the Annual Wage Review. Data gathered by Channel 9 indicated that cost of living relief is a major issue when it comes to voting, and well over half of respondents had struggled to pay for everyday costs over the past twelve months.
The surge in electricity prices, fuel prices and the cost of food impacts everyone, including retailers. The cost of doing business is increasing and it's getting tougher on both sides of the coin. Any measures that either political party introduces to reduce the cost of living, the price of electricity, or grants to develop digital business capabilities, will be welcomed.
However, we saw an excellent weekend for retail and hospitality, particularly in our tourist hotspots as Australians celebrated Easter. The National Retail Association predicted an $8.4 billion was spent nationwide over the past four days, with hard-hit tourist operators feeling the love from holiday-ing shoppers. We look forward to an outcome at the election that leaves our consumers feeling confident and able to continue confidently spending.
Best of luck for the week ahead.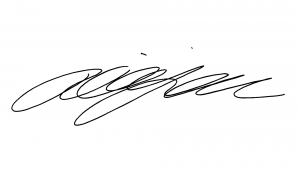 Dominique Lamb
Chief Executive Officer