The COVID-19 pandemic brought several changes that impacted nations, businesses and even individuals. Affected countries enforced lockdowns which forced businesses to either contract or close shop. Individuals were also urged to stay at home to prevent further spread of the virus.
The effects of these preventive measures rippled and in turn caused changes in consumer behaviour and the way businesses operate. As communities embraced social distancing, fewer people went shopping in physical stores. Meanwhile, based on a survey by Engine, consumers are spending 10-30% more online. However, not all are winning the online retail game.
To help businesses, particularly retailers, adapt to the ever-changing business landscape, StraightArrow, a partner of the National Retail Association, conducted a four-part webinar series on eCommerce marketing. 
The webinars covered cost-effective tactics to drive revenue, optimising an existing eCommerce site, search engine optimisation (SEO) and social content strategy and email marketing. Each webinar was led by eCommerce expert Claudia North of with Small Business together with digital marketing specialists from StraightArrow.
If you missed our webinars, you can check out the free resources here at any time and read the short recap below.
Cost-effective tactics to drive revenue
In the first instalment of our webinar series on eCommerce marketing, North shared 10 practical tips to boost the conversion rates of eCommerce sites or online shops in order to drive revenue. Here's a quick look at them:
Display your best-selling products on your homepage.

Make your online shop easily accessible and easy to navigate to improve user experience.

Enable live chat on your website.

Create a well-crafted About Us page to showcase your brand.

Generate leads by using lead-capturing forms or pop-ups.

Set up a welcome email series automation to nurture your new contacts.

Have an "abandoned cart" automation to remind visitors where they left off.

Run Google ads to increase visibility.

Optimise your landing pages and use relevant keywords throughout the content.

Run retargeted ads. These ads on Facebook are 76% more likely to get clicks than regular display ads.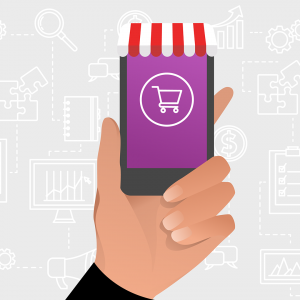 One of our digital marketing specialists, Earl John Diaz, also took part in the discussion and introduced QuicklyLaunch—a subscription-based solution that can help retailers build a marketing-ready eCommerce website in as fast as three days.

Optimising an existing eCommerce site
For the second learning session, North discussed conversion rate optimisation (CRO). She stressed that CRO is important when it comes to increasing your revenue because it focuses on extracting more value from the existing traffic coming to your domain, instead of getting new people to visit your website.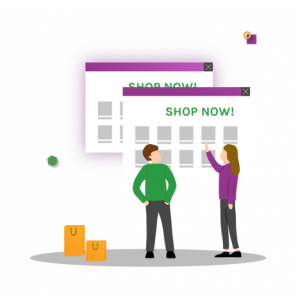 However, North said that CRO is a process and not a "setup and forget tactic." To give the attendees a clear picture of this, she broke down the steps into the following:
Identify the roadblocks or breaks in your customers' journey on your website.

Hypothesize potential solutions to stop the visitors' break in their journey and map these out for A/B testing.

Once you've tested your hypothesis and have a clear indication on which solution had the better result, you can implement these as permanent changes across your website.

SEO and social content strategy
The journey to eCommerce won't be complete without discussing SEO and social media. So for the third webinar, North simply defined SEO as the act of acquiring traffic from search engines, for our website, social media accounts, and other digital assets. She further discussed the three components of SEO, along with her recommendations.
Technical SEO
Technical SEO refers to the structure of your site which makes crawling and indexing easier for search engines. To optimise for this aspect, you will need to conduct an SEO technical audit. This will involve examining your site's meta robots, headings and more. For a complete list, check out our free resource here.
2. Relevancy
Relevancy is all about providing answers to what users are searching by creating helpful content. 
3. Authority 
Building your brand's authority would require you to focus on the metrics that show search engines that you are trustworthy and useful to users. These metrics include backlinks, video views, engagement, etc.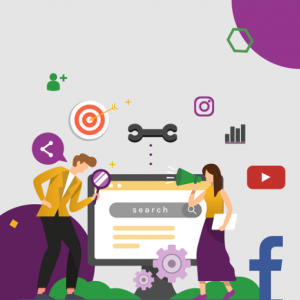 After North's lecture on SEO, StraightArrow's Digital Marketing Lead Trisha Chua then discussed social content strategy, where she debunked the belief that social content strategy is equal to posting regularly on social media.
Chua pointed out that you'll need to identify the best social media platform/s for your business in order to craft a specific strategy for each. To help attendees choose their platform, she presented a step-by-step process:

Identify your buyer persona or ideal customers.

Set your business goals and milestones. 

Match your number 1 and 2 by answering these questions: On which platform/s can your customers be found? On which platform/s does your brand's style fit? On which platform/s can you achieve your business goals? Which platforms are your competitors using?
After going through this, Chua also shared the purpose of each social media site. You can find a detailed discussion on these at our resource page here.
Email Marketing
For the last part of the eCommerce webinar series, North focused on email marketing which is a great way to nurture your leads and even new customers down the marketing funnel.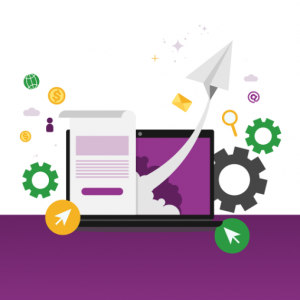 Simply put, North talked about the customer journey as well as the two key automations for your email marketing campaign. These are your welcome series and abandoned cart email automation.
North distinguished that a series of welcome emails are useful when engaging a new subscriber. On the other hand, abandoned cart emails are best for reminding your prospects of the item they left in their cart without checking out. Although these two series are entirely different, both are essential to the success of your email marketing campaign.
Final word
Although everything discussed in this webinar series might look independent from each other, what makes a great eCommerce marketing strategy is the ability to tie all these in with your users or customers at the centre. 
Need more detailed information on eCommerce marketing? Check out our free resources here.
References
About the Author
Neima Chowdhury is a Content Marketing Associate at StraightArrow. She enjoys creating written and verbal content for various media platforms, for all stages of inbound marketing, and helping clients deliver their brand messages. When she's not working on new content, you'll find her either reading, listening to music, or watching the latest Korean drama.