As an awesome digital marketer you know the answers to the following digital best practice comparisons. Right? What is best practice functionality and what do your consumers expect? 
As a retailer it may not be your bread and butter. 
Lamb Agency live and breathe digital best practice for eCommerce.
1. Pagination versus Infinite Scroll 
To put simply – people are lazy and time poor. 
Consumer expectations:

There is an unspoken expectation in the eCommerce realm for infinite scroll. Expose your products and continue that flow of information. 

Usability:

With mobile dominating the digital world, the behaviour of scrolling is preferable to clicking by page.​ It comes naturally to customers and attempting to use pagination on mobile can be a nightmare (depending on the size of your fingers!). 
Comparatively, there are arguments that pagination is preferred given it set customer expectations on your content (i.e. how many pages are accessible on this product or topic). It also easily allows for users to return to previous pages. Etsy conducted an A/B analysis on infinite scroll versus pagination. They found that their specific users rely on pagination to return to previously viewed products. So despite popular opinion infinite scroll did not work for them.
Page performance

: Infinite scroll also leads to increasingly slow page load the longer a user continues scrolling. Therefore in comparison, pagination is better for site speed – which has an undeniable correlation with revenue growth. 
Okay so we're fence sitters on this one. Like Etsy, think about what may be best for your business case and A/B test to confirm your actual user engagement. 
Hero banner or homepage slider?
Have you heard of banner blindness? You're probably guilty of it. Visitors landing on a page will skim over the primary banner content. They use the main menu or search to navigate. 
Clear messaging:

You have one chance to make a quick impression above the fold. Why confuse your audience with multiple messages and call-to-actions?

Negative associations

: Sliders are reminiscent of those annoying remarketing ads you try to avoid.

Speed & SEO

: Not to mention sliders add to page load and rank poorly for search engines.
We feel strongly about this one. No to sliders. Yes to hero banners with one clear message.
Hamburger or main menu?
We're always eager to chat about your digital platform and areas of growth or optimisation.
Lower engagement

: Desktop hamburger menus have significantly lower click through rates. Without a clear navigation, users are less likely to engage or may not realise how to.

Poor communication

: Online users navigate via the main menu or search bar. Hiding your navigational content implies that it is less important than other information on the page.

Inefficient

: Good UX streamlines the digital journey. Making your users go through an extra step (a extra click in this instance) is a big no-no.
As much as we love burgers, the hamburger menu on desktop is not for us.
4. AfterPay versus ZipPay?
The flexible, frictionless Buy Now, Pay Later solutions are fast becoming the norm for many consumers. With so many providers in the market, it can be difficult for retailers to know which solution to offer. 
The more important question is what do your customers expect? AfterPay and Zip Pay were first to enter the market and are more widely used. This doesn't mean your business should be limited to just one or two pay-later providers. Would you offer Visa but not Mastercard? No. 
Check out a retailers guide to Buy Now, Pay Later solutions here on what pay-later providers each customer demographic use to tailor your customer journey.
Convert browsers into customers:

You want the bottom line? It's your bottom line.  Providing multiple payment options at checkout increases your average number of customers and their lifecycle with your brand.

Increase average order value:

 Financial barriers to entry are reduced increasing the average order value in store or online.

Costs

: The merchant does incur a fee per purchase, yet these costs are fairly minimal.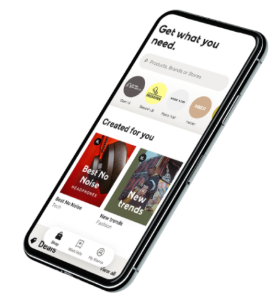 Do you have a UX best practice question for your digital? 
Lamb Agency are experts at digital strategy. It's what us Lamb's do best! Learn more about our passion for eCommerce, digital transformations and average 36% increase in conversion. 
Schedule a chat for a free UX audit here.